This publication is based on two studies that surveyed the attitudes of more than 2,000 consumers towards driving and owning a car for a monthly fee.

The research results provide deeper insights from both users of monthly car services and car owners. What is already good about the services, what should be improved and what would increase the attractiveness of the services.
Did you know that:
of non-car owners that considered leasing, were interested in experimenting with new types of fuel in the car?
of those living outside urban areas have considered leasing?
At the heart of the decisions are a deep-seated desire to own things, the complexity of leasing, and mileage restrictions. In the light of the study, it is worthwhile for the car trade to turn its attention to car-free, environmentally-conscious customers by offering trial periods that suit their needs as well as effortless and fast transactions via digital channels.
Crasman conducted the interview survey in collaboration with Beely. In addition to leasing customers, we interviewed those who had no previous leasing experience. The Internet panel survey was conducted by Kantar TNS Oy. It was commissioned by Information Centre of Road Transport in cooperation with Crasman. More information on the background and implementation of the studies conducted between 2020 and 2021 can be found at the end of the article.
The publication was written by Wilhelmiina Tevio, Director of Customer Experience, and Teemu Korpilahti, Director of Design. Wilhelmiina is an experienced customer experience developer with diverse experience in several different industries. Over the past ten years, Teemu has worked as a designer and specifier of digital services for numerous domestic automotive players.
| | |
| --- | --- |
| Wilhelmiina Tevio | Teemu Korpilahti |
The customer survey showed that the more people get to know the services, the more the use of the services grows.
Leasing car is borrowed item
says respondents who have no experience with leasing
says respondents with experience in leasing
Surprisingly, the study revealed that car ownership is also important for young people.

However, the attitude towards ownership may change. After the trial period, the leasing car starts to feel more like your own.
I want to own my car also in the future
says respondents who own a car now
says respondents with experience in leasing
Bringing digital services into the customers purchase path facilitates and lowers the threshold for making decisions from your sofa at home.
Psychology of ownership
We want to own things and get attached to them quickly. The feeling can be activated really sensitively in a short time. The very idea that something may be on the verge of being yours can activate your affection and unwillingness to give up. Therefore, offering trial periods to customers creates a foundation for emotional bonding and a sense of ownership.
For example, a two-week trial of a free streaming service evokes a sense of self and can seal a longer customer relationship. A couple of weeks is more than enough time to create your own profile, stream recommended movies for yourself, and add the next ones to your list. The service starts to feel like your own, and giving it up or switching to a competitor is no longer easy.
This mundane example illustrates well how we have an inbuilt need for ownership and why free trial periods and easy-to-use digital services are worthwhile. The survey showed that the perceived feeling of ownership arises when trialling goods is made easy and effortless.
According to a customer survey, users of a leasing car felt the car belonged to them as much as those who possess their own. Because leasing offers the opportunity to create an emotional bond, a sense of ownership can be aroused in customers, for example, during trial periods. After all, a leased car may be kept longer than the minimum commitment period would require.
Car dealerships could offer an unlimited opportunity to change cars without strict contract periods.
"But when I sold it, there was a feeling that "I didn't feel anything." However, it is just an object and you can always get a new one, there are shelves full of them. I think that what people consider as an emotional bond to an object is such a distorted emotional bond. You will have an emotional connection to people or relationships, but not so much to objects, but it will give you a certain distorted feeling about it. It's not a real feeling like real people have. An object is always an object, it can always be replaced."
Male, 33, Helsinki
Mileage restrictions can be a barrier, especially places where kilometres are accumulated, i.e. outside of downtown life.And yet it is in the outskirts of cities that you find the most interested group: nearly half of the respondents in these areas said they were considering leasing or exploring alternatives. It is a good idea for car dealers to consider a package where you can choose the miles more freely. With high mileage, leasing can be relatively more cost-effective when the share of fixed costs is lower.
"Yeah, it still came to mind about those obstacles and benefits, when in many cases there is a certain number of kilometres involved in the leasing period. So this is another issue. The number of kilometres must be high enough so that you don't have to think about how much you can drive."
Female, 30, Espoo
There is always interest in a service where you feel you are getting value for your money.
Man is risk averse and, in current times, prefers to be a bit laid back. Avoiding losses is also strongly linked to risk aversion. There are anxieties, worries, and cognitive strain associated with purchasing a car and driving. According to behavioural sciences, the psychological pain of loss is twice as strong as the pleasure of profits. In short: a loss of €100 has the same level of feeling as getting €200.
This tendency affects what choices we are willing to make and how we weigh the options involved in risk and uncertainty: people are more willing to take risks to avoid losses than risks that could bring them benefits.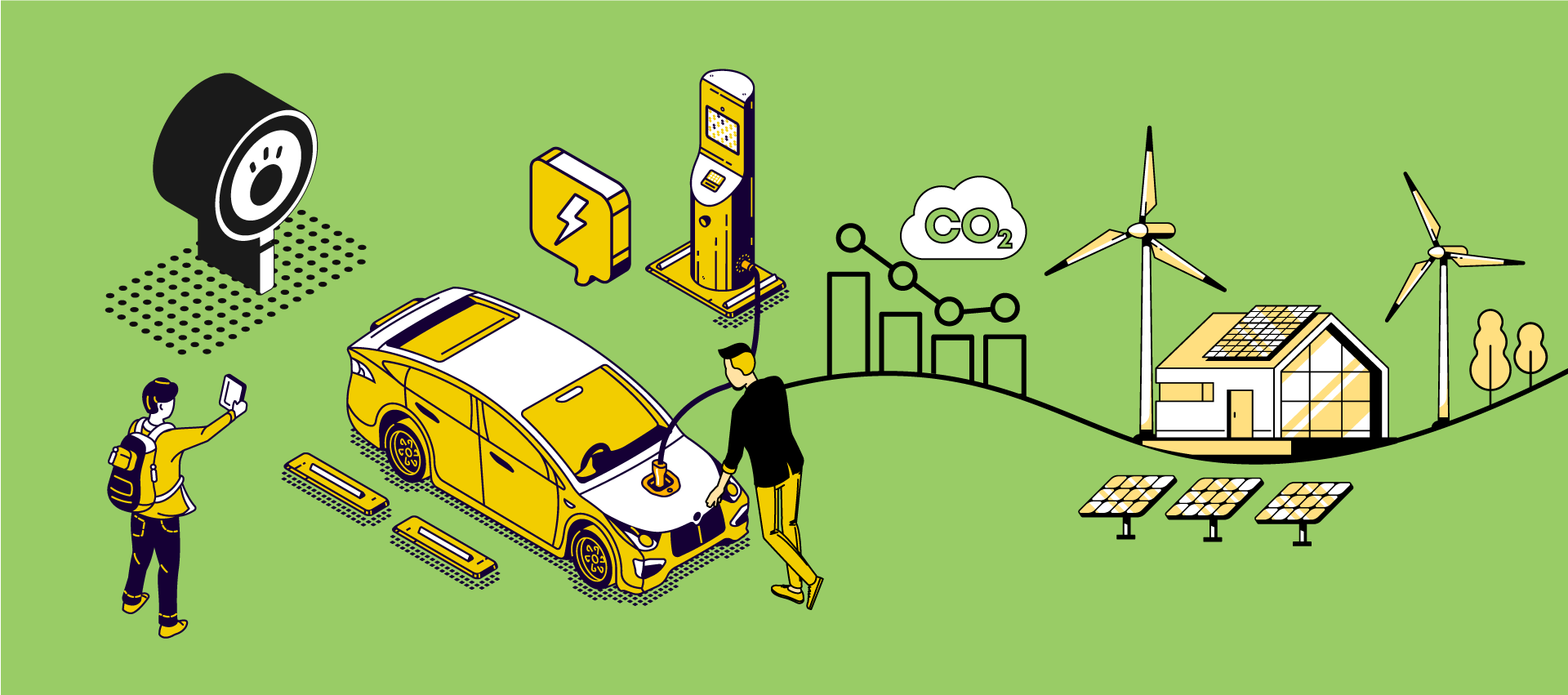 Leasing is an ease and a concern
Concerns about motoring and leasing, as well as anticipating and avoiding risks, came to the fore in both the survey and the interviews. Purchasing a car was perceived as laborious, and almost half of the respondents found the purchasing process uncomfortable. As many as 66% feared making an inappropriate car choice for themselves.
Leasing agreements claim to be easy and carefree, but in reality, many respondents find decision-making difficult. 71% of respondents felt that buying a leased car required a lot of research and comparison. 62% felt that the decision seemed as big as buying a car of their own. Only 49% report that leasing allows them to make a more carefree decision than buying their own car. 54% of the respondents felt that leasing was an easy and effortless solution.
Impressions of traditional leasing, its difficulty and risks also shone through in the customer interviews:
"... (leasing) was a rather cumbersome process when I had to sign all the contracts, deposits had to be given and then how those deposits are returned, so that was a really hair-raising process. It's so stressful, when you go through a car with a magnifying glass, you don't know anything about it, because otherwise the insurance excess is anyway horrible."
Male, 30, Helsinki
The compensation for damage to leased cars is also not clear to the consumer.
"Well, if when driving to redeem the car, someone drove it off the road or something, it might be a horror scenario… Maybe that's kind of more embarrassing in that situation. If it's your own car then you don't have to tell anyone…"
Female, 30, Espoo
Once an agreement was made, four out of five felt that leasing was an easy and hassle-free solution.
Digital services improve the customer experience
Effortless transactions are already the default. Car dealerships are able to respond to this by investing in digital channels. The channels are also good for offering personal service and help in choosing a car. Chat salespeople are available and answer customer questions quickly.
In customer interviews, the quick and easy digital experience was appreciated, which allowed the car to be used smoothly and quickly without the hassle of a maelstrom of papers at the counter.
Consumers want a lot of information on which to base their decisions, and they appreciate a fact that is easy to find and compare. Those considering leasing feel that the decision is big and requires precision. Decision support is provided through concrete and clear communication about what is included in the service, what is not included and under what conditions. The experience of a carefree process can also rise through your own experience – different test periods or the like can be quite a good idea.
The basic services often associated with leasing were considered important. These included servicing, repairs, flexible termination, flexible car replacement, and the possibility of redeeming the car. Servicing was the most important service and 76% felt it was important. It is certainly a good idea to keep these basic elements in the service package, as the services can be well combined with risk minimisation, and for that reason there is certainly a strong interest in them.
"Well, I'm always very scared of servicing. That if there is a sort of car that covers servicing, then you don't need to think about it, when there is a gearbox shackle that costs 1800, then..."
Female, 41, Helsinki
Ease can also be emphasised by responding to life situations. For example, family-minded people even appreciate a child seat that does not need to be purchased for a few years.
The idea of "losses feel more than profits" can also be applied to the world of leasing. In communication, it is worth placing more emphasis on what the customer is still allowed to keep with the leasing car.
It is worth looking at changing from a traditional buyer profile to a non-car owner interested in leasing.
According to the study, the sticking points in this group are from at least two angles: the monthly cost of motoring and ecology. Car dealerships should consider what types and prices of cars users need and what kind of services they want.
In the study, a third felt that they knew the cost of driving roughly and only one in ten accurately. It was estimated that it would cost 50–100 euros per month in one-car households or 100–300 euros in households with more than one car. Four out of ten respondents compared the price of leasing to current expenses and just over a third mirrored their monthly budget.
Realising the true cost benchmarks of motoring is difficult and laborious. That's why it's worth talking to those who set a monthly budget for their movement. Non-car owners thinking about leasing are one such group. More than half of them evaluate the appropriateness of the price through a monthly budget.
Non-car owners interested in leasing also emphasised, more strongly than other groups, the need for the ecology of motoring. For example, 50% of respondents were interested in emissions compensation and 73% in experimenting with new types of fuel. Emission compensation and fuels appeal to the non-car owner, for whom environmental considerations are likely to be important.
According to the study, it is worth tying ecology to the service. It acts as an attractant and lowers the threshold. For example, the safe experimentation of fuel should be utilised in the sale and communication of services. Packing a recharging option for a monthly fee is also an interesting additional service for motorists.
Monthly-paid services are a good opportunity for car dealers to do responsible business. Customers' interest in green driving is on the rise, and they are willing to pay for product packages that offer greener mobility.
The market for leasing cars is growing in Finland. At the same time, completely new target groups for whom owning a car has not been an interesting option before are opening up for car companies. An easy and fast, e-commerce-like process for purchasing a monthly service is a strong expectation – no more an additional service or an alternative way to purchase.
With the growth of interested target groups, there is still a lot of work to be done for those providing leasing based services in terms of productisation, targeting and pricing. With the help of service design, it is possible to create service entities that are of interest to a new target group.
We compiled the main findings of the publication:
| | | |
| --- | --- | --- |
| | | |
| At the heart of the customer experience is digital ease throughout the customer base. | It is a good idea to keep the core services of leasing, i.e. carefree, in the supply. | A sense of ownership can and should also be created in leasing. |
| | | |
| Ecological motoring as a natural part of the packaging of monthly products. | Car pricing, contract terms and ancillary services by target group. | The market for monthly fee services in Finland is small, but new services are of interest to previously overshadowed target groups. |
For Media
Want to discuss more? Get in touch: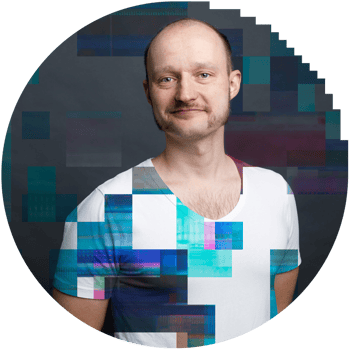 Teemu Korpilahti
Design Director
How the study was done
The paper is based on two studies that mapped consumer attitudes towards monthly fee driving, car ownership, and car purchase.
The first part of the study was a qualitative interview study conducted in the autumn of 2020.
The customers of the monthly motoring service were selected for the interview, as well as people who did not have experience of monthly motoring. Crasman conducted the interview survey in collaboration with Beely, and half of those interviewed were Beely customers. The gender distribution of the interviewees was even and there was a total of ten. Their age varied between 30 and 60 years of age, and they were from Uusimaa, Pirkanmaa and Satakunta.
The second part of the study was an internet panel survey conducted in September 2021. The basic population of the study was 18-year-olds living permanently in mainland Finland. Respondents are quota-based regionally and representative of age and gender groups so that the results reliably represent the entire population. The number of respondents to the survey was 2,093. The online panel was implemented by Kantar TNS Oy. The study was commissioned by the Information Centre of Road Transport and Crasman in collaboration with Hanna Kalenoja (Information Centre of Road Transport) and Teemu Korpilahti (Crasman).
The findings from the customer survey are presented by comparing the results of three different groups: 1) all respondents (n = 2093), 2) those interested in leasing/who have looked into leasing (n = 735) and 3) those who have already tried leasing (n = 67). Although the proportion of respondents who have tried leasing is relatively small, it still provides an opportunity to look at whether there are differences and lessons between notion (those interested in leasing) and concreteness (those who have already tried leasing) to increase the attractiveness of leasing.
References
Ericson, K. M. M., & Fuster, A. (2014). The endowment effect. Annual Review of Economics, 6(1), 555-579.

Kahneman, D. (2011). Thinking, fast and slow. Farrar, Straus and Giroux.