Sustainability means that a company takes into account the ecological, social and economic impacts of its operations.
Sustainable business is good business for an individual company, every customer and our common future.

Did you know that...
of consumers are willing to pay more for environmentally friendly products? (PwC 2021)
of consumers are willing to pay more for sustainably and ethically manufactured products? (PwC 2021)
Instead of a cost item, sustainability has become a competitive advantage: investors and consumers actively assess the sustainability of operators and guide their decisions accordingly.
The EU-wide Ecommerce Europe predicts1Collaborative Report on Sustainability and e-Commerce that sustainability will be an important selection criterion for online shopping in the future.
THESIS
Sustainability increasingly guides the purchasing behaviour of consumers and businesses. Online retailers need to react proactively to market demand to secure their competitive position.
Sustainability is a tangible measure.
We listed ecommerce sustainability tips in three different categories.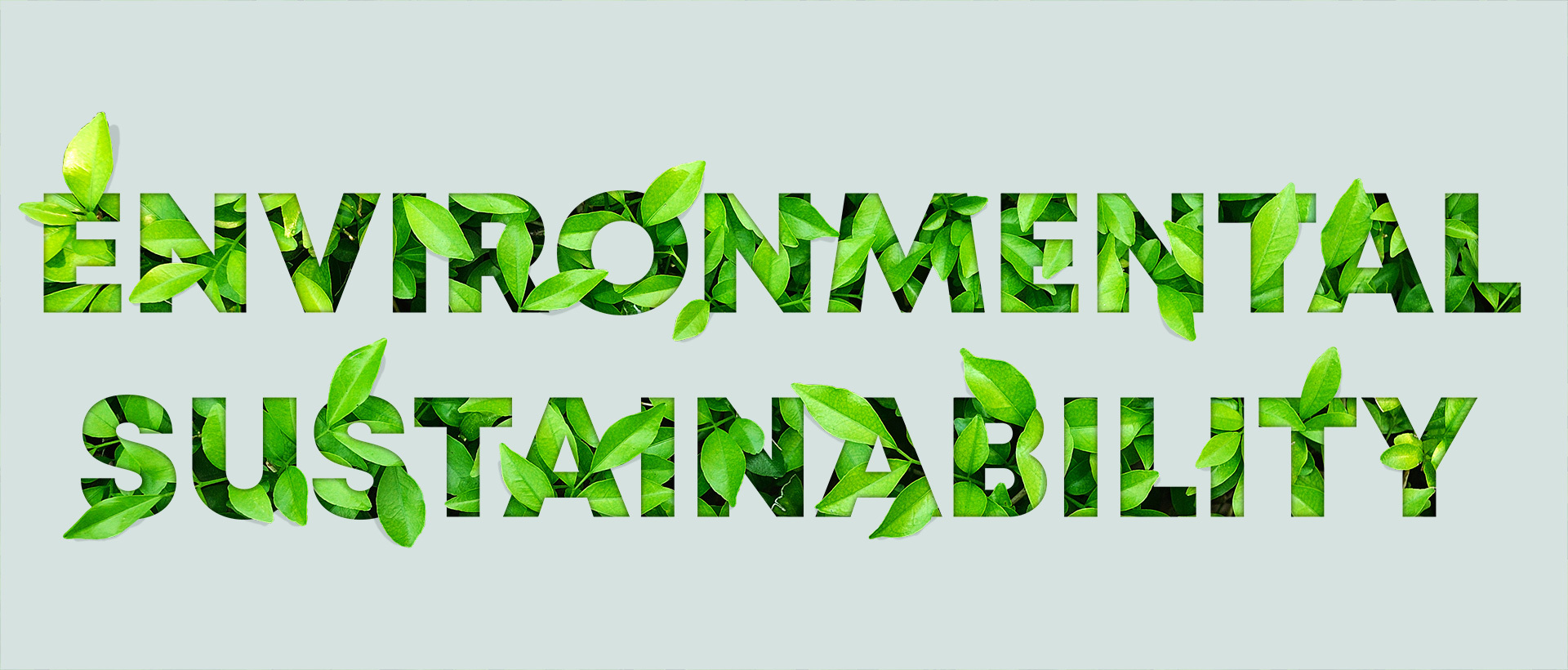 Environmental sustainability measures such as sustainable product choices, minimising returns and avoiding partial deliveries are simply good business.
Consumers' willingness to make environmentally friendly choices is constantly growing. By making sustainable choices and communicating about them, the online retailer thus builds brand capital for the future.
However, research shows that the willingness to make sustainable choices does not always translate into a willingness to pay more for a product or to wait longer2Understanding today's green shopper dilemma: Eco-consciousness vs. consumerism / Growth from Knowledge 2020.
For an online retailer, offering low-threshold sustainable alternatives is the best strategy.
Practical tips for ecommerce environmental sustainability:
Invest in product information
High-quality product texts, specifications, images and videos help the user choose the right product and reduce product returns3Uncovering Consumers' Returning Behaviour: A Study of Fashion E-commerce / Saarijärvi, Sutinen, Harris.
Provide delivery options
Offer the customer the opportunity to choose an ecological delivery method from the online store and explain the effects of their choice.
Give your customers the possibility to recycle
Build a model for recycling used products and actively offer it to your customers. Good examples are Varusteleka's recycling return service, Elisa's Luurit Looppiin service and the growth company built on phone recycling, Swappie.com.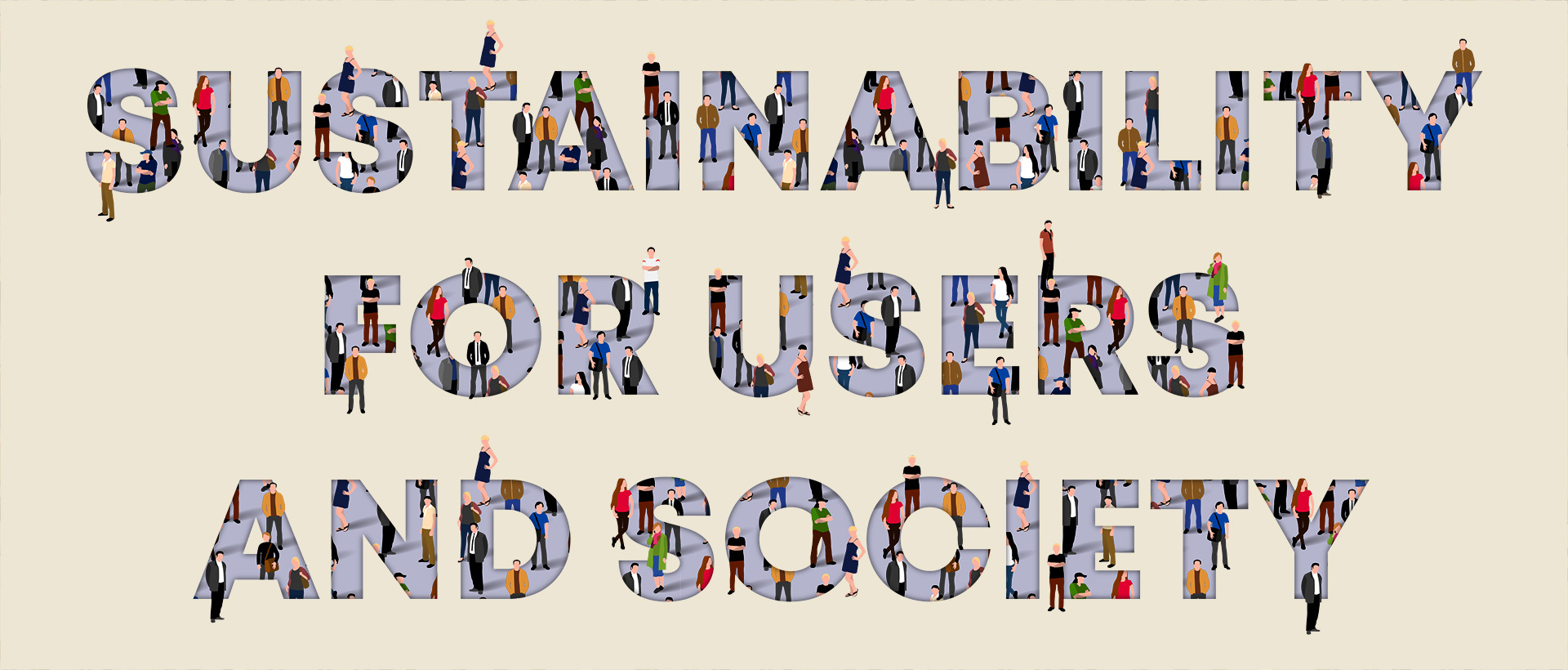 In addition to the environmental aspect, sustainability includes the online retailer's operations in relation to the surrounding society and the online store's customer base.
The quality and scope of the measures vary. It can be as much about the accessibility efforts of an individual online store or ethical advertising as it is about building a comprehensive social service network, as in the case of the Association of Finnish Pharmacies.


Practical tips on user and social sustainability:
Develop accessibility
Attend accessibility training or do accessibility auditing and go on to actively promote the accessibility of your online store. Accessibility is not only sustainable for the merchant, but is also good for the business as the customer base expands.
Advertise ethically
Make sure that the tracking of your advertising complies with the law and good practice. You can verify the issue with an external audit. Be open about the choices you make towards your customers.
Ensure security
Ensure the security of your online store and the privacy of your customers. Depending on the technical platform, you can either have a separate security test or ask your supplier for more detailed information about the platform's security solutions.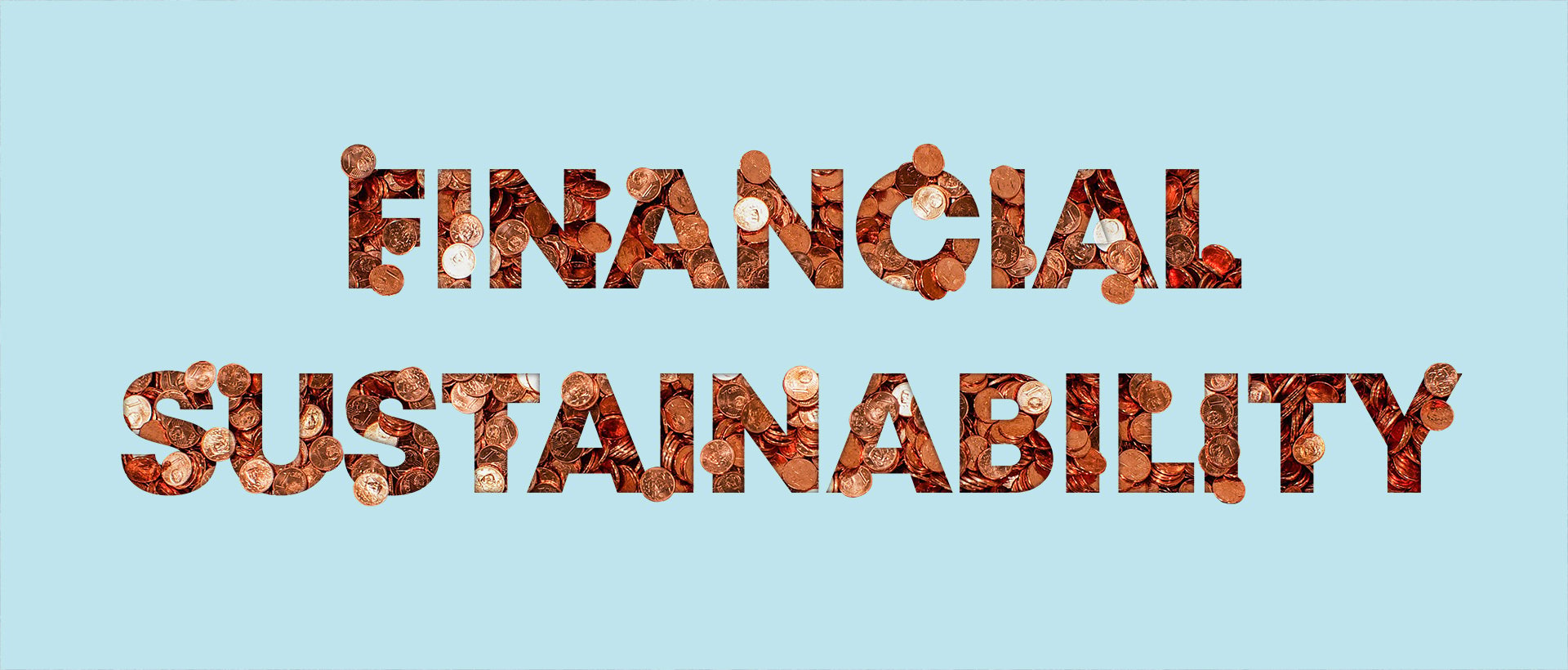 Financial sustainability is about favouring long-term profitable business over quick profits.
An online retailer must fulfill its financial obligations to its customers, employees, the surrounding society and owners sustainably.
Operations are the cornerstone on which an online retailer can build an effective, profitable business that takes into account other areas of sustainability.
Financial sustainability is a broad topic, ranging from product range design to payroll and logistics.
Practical tips for financial sustainability:
Choose and message carefully
Choose products for sale that meet physical, social, environmental and product safety quality requirements. Communicate the origin of products transparently to your customers. For example active wear brand Népra has cost structure opened for each product)
Develop your ecommerce platform
Manage the quality of ecommerce platform development in collaboration with your ecommerce supplier. By doing continuous development work, you can avoid frequent, costly overall reforms. Skimping on quality will get its own back at some point or, at worst, will cause failures and data leaks.
Maximise financial viability
Develop the financial viability of ecommerce by actively optimising the customer journey and the number of visitors who make purchases.
Take care of your staff and your network
Ensure that employees, subcontractors and partners are treated sustainably and that good governance is followed in your company.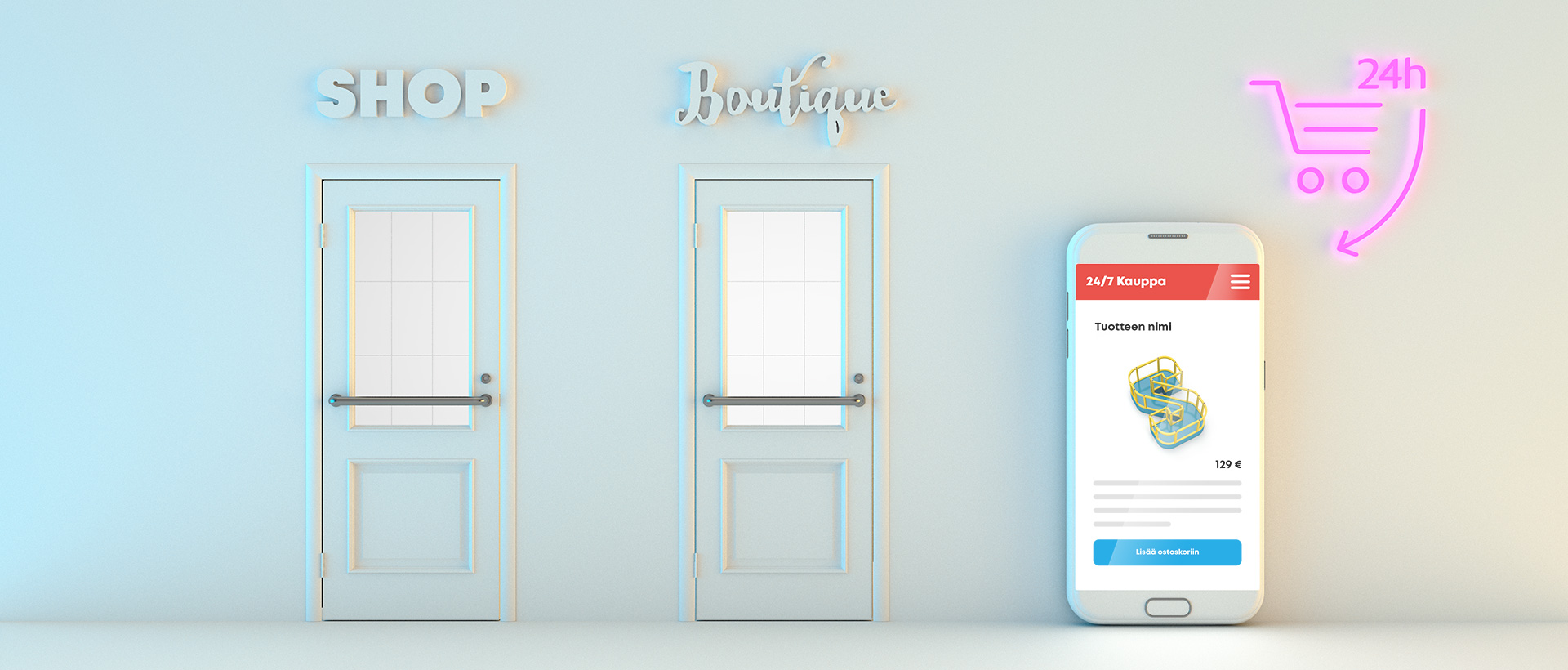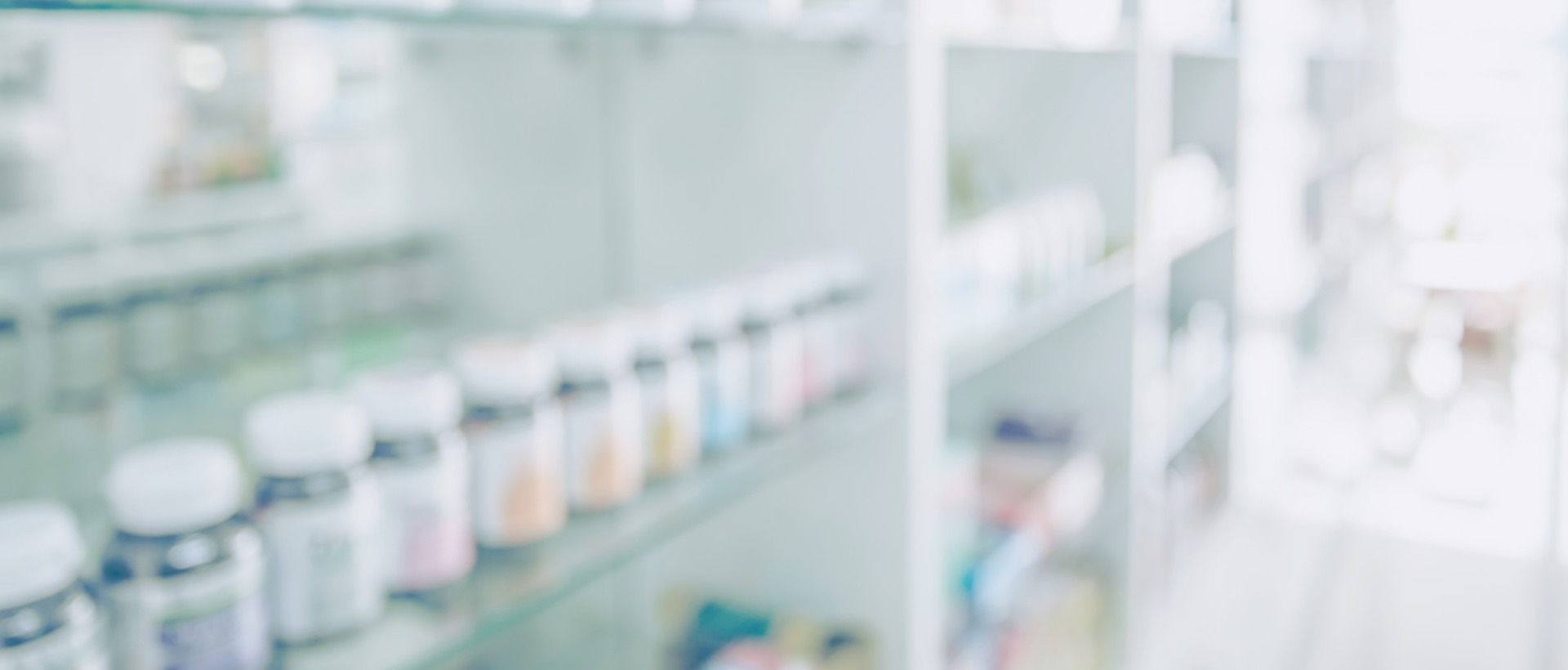 An online pharmacy complements traditional pharmacy services
Online pharmacies are online sales channels for prescription and over-the-counter medicines and other pharmacy products for pharmacies operating throughout Finland. The operation is not new in Finland, but the demand for online pharmacies has been quite modest so far. When Coronavirus struck, many things changed in the way we do business – including in pharmacies. Few were able to predict an entirely new user base for online pharmacies. Our housebound seniors turned out to be surprisingly digital-ready.
"User numbers showed a spike in spring 2020 quickly, in just a few days. In user statistics, online pharmacy customers over the age of 60 took over from 30-year-olds, who previously formed the largest customer base. For the first time, the group that otherwise uses pharmacy services the most was also the largest on the online side, "says Charlotta Sandler, Pharmaceutical Director of the Association of Finnish Pharmacies.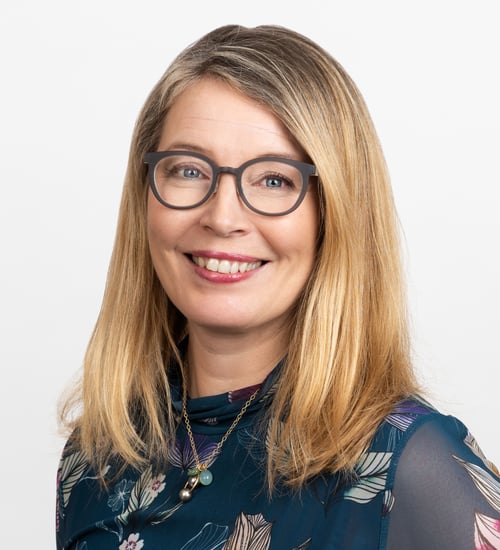 Image: Brandphoto. Charlotta Sandler, Pharmaceutical Director of the Association of Finnish Pharmacies.
So the online pharmacy quickly had to be up to scratch. At the big turning point in the autumn of 2020, Crasman got involved in building a sustainable growth spurt in the pharmacy industry and took over the development of the eApteekki platform created for the Magento ecommerce system.
The demand generated by the new user group requires an easy user interface and secure functionality from the online pharmacy. There are more than 100 online pharmacies operating on the shared cloud platform, and more are coming, as the Association of Finnish Pharmacies expects digital channels to become significantly more widespread in coming years. So what is changing in the pharmacy field?


Pharmacies are being built to be sustainable and service-minded also online
"There will continue to be orders for local pharmacies, but the digital channel offers a new kind of flexibility in services, for example in the form of different delivery methods and remote counselling and services on behalf of others," says Charlotta Sandler.
In Finland, an online pharmacy is linked to an individual pharmacy licence. The arrangement guarantees that pharmacies will continue to serve as a brick-and-mortar business in remote areas. Medicines also need standardised conditions for transportation. That is why warehouses are needed all over Finland, and central warehousing is not even a goal for medicines.
In the online pharmacy, Charlotta Sandler emphasises the health care sustainability and obligation of all pharmacy activities. Not only are medicines bought from a pharmacy, but also advice on their safe use. Personal contact is also established with the pharmacist when ordering prescription drugs online. In addition, other counselling services are available by phone, message and chat, if desired.
Order and pick up – also on behalf of a loved one
Currently, the most common way to use an online pharmacy is to order medicines online from your own brick-and-mortar pharmacy or pick-up locker. This is very local – less than half of the orders are delivered to customers by post or, for example, express delivery by taxi. You will soon be able to do business on behalf of a loved one in the online pharmacy with suomi.fi power of attorney and identification. This will make it easier for children living in different places, for example, to take care of their elderly parents' medicines. It will also soon be possible to get medicines for your own children from an online pharmacy. Previously, this was only possible in a brick-and-mortar store because the child could not identify himself electronically.
Virtual pharmacists and repeat drug prescriptions
The Finnish pharmacy system is already well digitalised. In Germany, for example, the electronic prescription is only being considered after we in Finland have been using it for ten years. The online pharmacy will continue this development, and in the future the customer's service path will become even smoother when service challenges, for example with regard to the compensation system, can be solved with the help of officials.
Charlotta Sandler sees nothing but opportunities for online pharmacies in the future. From virtual pharmacists to electronic patient drug lists, to easy repeat orders for regular medication, or to order regular medication in ready-prepared daily sachets – the future of pharmacy services looks like a good combination of local and digital.
Would you like more information about our e-commerce review or to arrange an interview about sustainable e-commerce with an online retailer and e-commerce expert? Get in touch.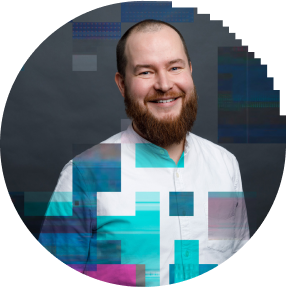 Samuli Hokkanen
Strategy Director


040 5486 381

samuli.hokkanen@crasman.fi