HubSpot includes a wide array of tools designed to help businesses increase sales, improve their web services and ramp up their online marketing.
HubSpot CRM – Customer relationship management made easy
HubSpot Marketing Hub – Content management, marketing and analytics
HubSpot Sales Hub – Sales tools for controlling leads and deals
Crasman is a HubSpot Gold Partner.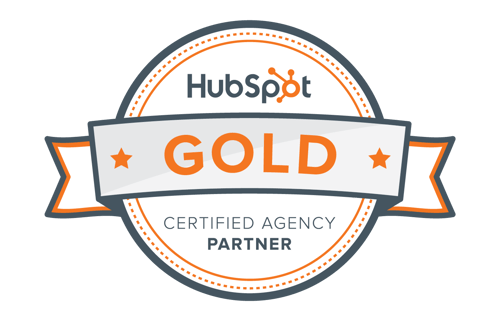 Automate Your Customer Information Collection
HubSpot's free CRM system lets you keep track of all your website visitors and customers. HubSpot CMR creates a timeline for each customer and their actions on your site.
You can also collect all your interactions with your customers with the HubSpot browser extension. It adds all your email conversations with customers to their timeline thus saving you time in reducing manual labor. You can also record all your calls using the HubSpot mobile application.
HubSpot Saves Time and Helps Recognize Potential Customers
HubSpot Marketing Hub enables your sales personnel to see which pages your visitors have viewed and what they might be interested in. If a visitor has viewed a blog post about your new product and then viewed your price list, it is safe to say they might be very interested in your product.
You can also score your leads and visitors according to their actions on your website. HubSpot automatically generates lists of contacts who meet the attributes you've specified. These lists are a valuable tool for your sales personnel. Compiling highly potential leads helps reduce unnecessary calls and focus on contacting only the most promising contacts.
Marketing Automation Converts Visitors into Customers
HubSpot enables you to engage your potential customers and build trust between them and your business before they actually become customers. The goal is for the visitor to become a customer at their own pace once a strong and trusting relationship has been established. Helpful and engaging email marketing is an example of a trust-building measure.
Marketing automation is the process of automating these measures. An automated marketing measure can be starting pre-planned email marketing for a visitor who downloads a material relating to a certain product from your website. Marketing automation helps you create more personified and effective marketing with less effort.
Analytics and the Buyer's Journey
The buyer's journey is the process buyers go through from becoming aware of to deciding to purchase your product or service. It can be divided into three steps: awareness, consideration and decision. It helps understand and take the customer's situation and mindset into account in marketing and communications.
A buyer's journey doesn't end in a singular purchase. Nurturing the customer towards future sales is an important part of inbound marketing with HubSpot.
HubSpot's extensive analytics make it easy to pinpoint a customer's stage on their buyer's journey. You can quickly see the pages your customer has visited and what information they have provided using forms. You can use this information to define the customer's buyer stage and present them with appropriate content in different stages of their path.
Inbound Marketing Helps the Customer
Inbound marketing is a methodology that focuses on helping the customer before they have even committed to purchasing a product or service. This is in many cases done by presenting the customer with free, helpful and engaging content on your website. Inbound marketing is highly personalized to match the different stages of a buyer's journey and the customer's profile.
The customer is usually prompted to provide their contact information or information about the business they represent in exchange for useful information and content. HubSpot enables you to create smart forms that present the user with different questions and fields according to previously acquired information.
HubSpot CMS
The HubSpot Marketing Hub includes a proprietary content management system (CMS) that enables the easy creation of landing pages, blog posts and customized emails without any coding knowledge. Converting website visitors to customers is one of HubSpot's main strengths. With the HubSpot CMS anyone can plot conversion paths for acquiring visitors' contact information.
HubSpot analytics make it easy to see what works on a website and what doesn't. Thanks to the easy-to-use CMS feature analytics-based further and continuous development of websites is a quick process.
HubSpot Pricing and Implementation
HubSpot pricing depends on the functionalities that your business requires. HubSpot offers free basic plans for all products (CRM, Marketing, Sales) and more functionalities can be purchased as needed. Monthly pricing thus ranges from zero to about 2,200 euros.
The HubSpot onboarding fee can be up to 4,000 euros but can be reduced or avoided entirely by purchasing HubSpot via Crasman or other HubSpot partner. We offer services in choosing, implementing and developing the right HubSpot solution for your business.
Are you interested in sales and marketing automation? Do you want to hear more about HubSpot?