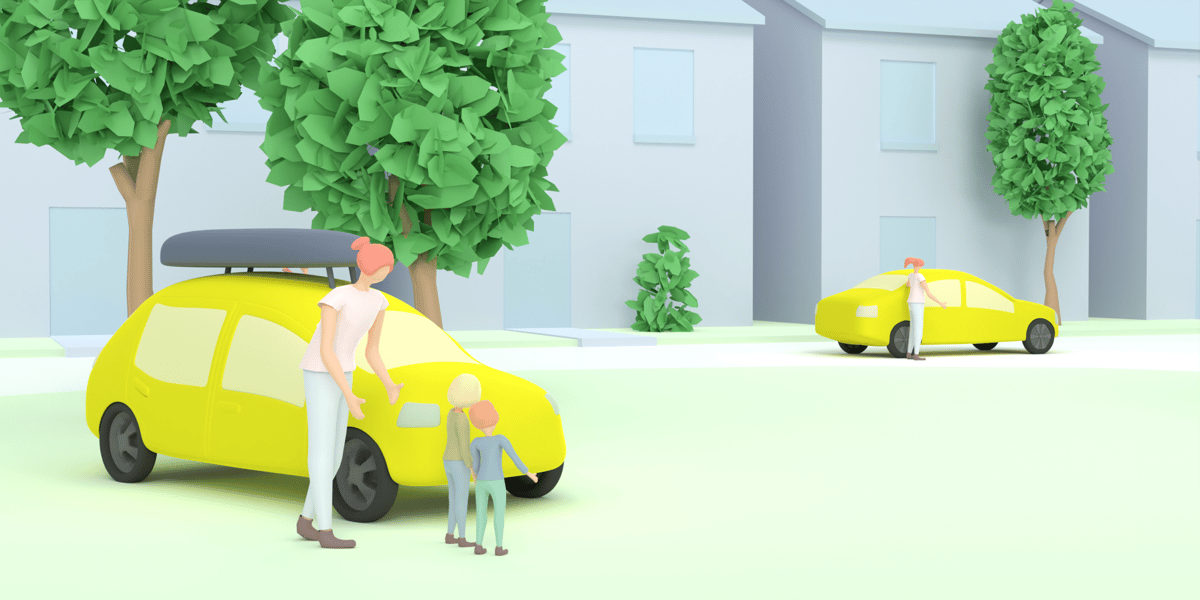 Beely has partnered with technology, data and brand experts to create a successful new-era automotive service in a short time. Together with Crasman, Beely built a functioning digital ecosystem that will enable it to make the next push into Europe.
During its three-year history, Beely has risen spectacularly in the Finnish car trade and, together with good partners, has succeeded in gaining ground in the market.
The start has also been strong in terms of business. In the second full financial year in 2021, an almost threefold increase in turnover was recorded below the line. How was everything done right?
Beely wanted to offer motoring as a service
The idea behind Beely's business model is to be a concept that is strongly in the platform business, like Uber, and that sells motoring as a service through partner stores.
The business idea was initially created between Timo Yli-Salomäki and Teemu Mäkitalo. In December 2018, Beely hired its first employee when Pertti Pigg, CEO, came on board.
- We wanted to offer customers a new way to take care of everyday motoring and offer partner car shops a new way to sell services. That is, a new way to sell, a new way to buy. A service that is carefree and risk-free for a monthly fee, says Pertti Pigg.
Models and examples retrieved from elsewhere in the world created faith that there was a future for Beely's business idea and business model in the Finnish market.
- We wanted to be performing an ambitious, innovative and industry-developing project, says Pigg.
Beely is a successful combination of technology, data and branding
At the heart of the business are good partnerships where everyone is looking in the same direction. The funding was arranged with the help of partners who believed in the idea. The brand business partners were excited about joining.
A well-functioning concept and technical implementation alone are not enough, but a strong brand and awareness are also needed. Therefore, Sanoma's entry was a significant step. In half a year, Beely became Finland's third best-known private leasing service, and the rise has since continued to the top.
- As a young growth company, we set out to make a very large investment. We wanted partners with at least the same level of ambition. We want to be a world-class player at the European level, and our partners also need to share a similar landscape, says Pigg.
E-commerce matters: four out of five sales are only made online
The showrooms of traditional brick-and-mortar car dealerships have become quieter, and 80% of Beely orders are placed through the online store.
For the customer, an online store is the concrete environment in which experience and purchasing decisions are made. So the digital environment matters.
E-commerce is central to Beely's business. As it began to grow out of its first online store, the construction of a new and more ambitious digital ecosystem was brought to the forefront.
The new Beely online store saw the light of day at the start of 2022.
Beely wants to grow into a world-class player in the future
The business model in which motoring is produced as a service is coming to Finland, which is also known for its owners. Environmental considerations also speak in favour of change.
Beely's attention is also directed abroad, where the service model of the car trade is more common. Therefore, Beely's digital ecosystem had to be built in such a way that it has the opportunity to grow and develop in accordance with its goals outside Finland as well.
The road to Europe has already been built and the goals for online business are high.
Pigg says digital channels for delivering and generating value are the present and the future.
- Beely is on its way to becoming a world-class player. To build a digital ecosystem, we need a partner who is truly capable of living in the now, looking ahead and on the move. The online store is Beely's beating heart. That is why we want players with a similar attitude to be partners.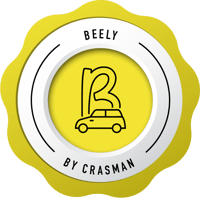 "In cooperation, the attitude arises from thoughts and through attitude comes action"
Beely's new online store has been implemented in a way that will allow for growth outside the country in the future. The open-source publishing system runs on Google's cloud. From the point of view of intellectual property rights, this is of great importance.
Pertti Pigg says that behind the success was a common lens through which goals and actions were viewed.
- Business value is generated through e-commerce. It's important to have a common understanding of what to do and to challenge old perspectives like we do at Beely every day. This was a very big and meaningful investment for us; our goals are tough and we got the impression that Crasman was able to control them.
According to Pigg, the attitude arises from thoughts and through the attitude comes the doing. When the world of attitudes and thoughts is the same and there is a common idea that one is actually doing significant work, it gives strength to the doing and the end result.
- In practice, work always culminates in people. This was good and extensive skill on the part of Crasman. From my own point of view, the project went very well in terms of finances and time.
The continuous development of the site is a permanent presence
In Beely's project, the house has been built, but development does not stop. In the future, the work will be, for example, the development of analytics. The joint journey with Crasman and other partners continues.
Collaboration is personalised and it is therefore important to monitor its success as well. It benefits everyone.
- At the same time as the work already done is being taken away, further development is already being made. The world is such that you have to run to stay put, and we want to run so hard that we move on, says Pertti Pigg.